There's a Mazda for Every Stage of Your Life
Most people find that certain stages in their life require a certain type of vehicle. For example, a couple who recently had a child will likely want to trade in their two-door car for a more roomy, child-friendly vehicle, like an SUV. Luckily, there's a perfect car option out there for you regardless of where you are in your life. Mazda has a wide variety of models, from sleek sports cars to spacious SUVs, that can easily accommodate your new lifestyle.
Life Stage: New Family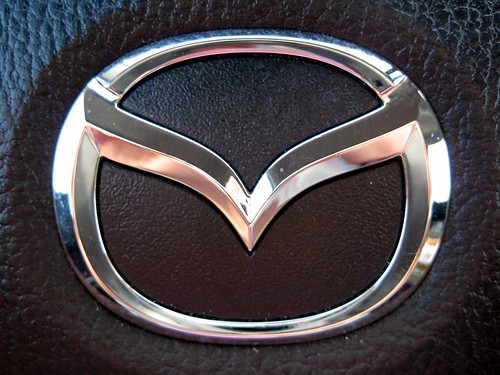 Starting a family comes with many exciting new experiences. From learning what it means to be a parent to seeing your child take their first steps, there are many "firsts" to look forward to. There are also several things to think about that you may have never needed to consider before. One of these factors is a vehicle that will accommodate a growing child or children.
When deciding on a vehicle that best suits your new family, you need to account for a few factors. First, your new car should work well with a car seat. Because children progress through several car seats in their early years, it's important to invest in a vehicle that can safely and effectively accommodate car seats of various sizes. It can be helpful to take your current car seat with you when shopping for a new family vehicle to make sure you can install it securely.
Another factor to consider is size. While an infant doesn't take up too much room in the back seat of your car, that infant will soon turn into a growing child who requires ample legroom. You also need a vehicle with ample space if you plan to have more children. For this reason, it's important to think ahead when buying a family vehicle to account for your family and the room they need.
You'll also need plenty of cargo space to fit the stroller, baby bag, and other luggage that often comes with a new family. The following Mazdas are great options for new families and meet all of the above-mentioned criteria:
Life Stage: Active Family
The older your children are, the more active they are likely to be. From soccer practice to ballet lessons to camping trips, more activities mean more gear you'll have to lug around from place to place. Investing in a vehicle that caters your active family can save you the headache of trying to find space for you, your kids, and all of their sports equipment. For this reason, an SUV or minivan is often your best choice to keep your active family on the go.
The 2020 Mazda CX-9 is a sporty SUV with ample room and safety features, making it perfect for your family. It has four different trims that can seat up to six or seven people, depending on which trim you choose. Not only is the CX-9 big enough to fit your entire family, but it also has plenty of cargo space for your gear. This SUV also has several features to keep your family safe, like lane-keep assist and blind-spot monitoring.
Life Stage: Downsized Family
When the kids are old enough to drive themselves around town, it may be time to consider a more comfortable and fun vehicle for you and your significant other. Whether you want to splurge on the car you've always wanted or you plan to downsize to one car after having two, there are a few great options from Mazda to suit your needs and preferences.
If you want a car you can drive fast, the Mazda Miata may be the perfect fit for you. This sporty convertible roadster will give you tons of horsepower and a lightweight and stylish body to keep you looking sleek on the streets.
For a more traditional, yet exceptionally cool, vehicle to take you into the empty-nest lifestyle, the Mazda 3 is a great option. This sedan is roomy and can comfortably fit five passengers while having a classy and polished appearance.
Lifestyle: Eco-Friendly
Environmentally friendly lifestyles are becoming more and more commonplace, and people who follow this path often look for vehicles that also suit their eco-friendly preferences. Eco-friendly cars emit lower carbon compounds and rely on fuels that are less toxic than traditional gas. "Green" cars can also save the owner money in terms of fuel since these vehicles typically have lower gas mileage.
Mazda has long been known for its focus on eco-friendly vehicles, and was even ranked by the Environmental Protection Agency as having the highest adjusted fuel economy in the nation from 2012 to 2017. The 2020 Mazda CX-5 is a great environmentally friendly car option to consider when trying to reduce your carbon footprint. This SUV has a SKYACTIV, which increases fuel efficiency and produces cleaner exhaust emissions.
Lifestyle: Commuter
If you regularly drive several miles to and from work or other places, you likely need a comfortable car that has great gas mileage. Your daily commute vehicle should be as comfortable as possible and provide you easy access to entertainment and traffic updates. And, because driving a car certainly isn't free, your commuter vehicle should have good fuel economy to save you money on your gas expenses. Reliable and proven safety features are also essential to keep you safe on the road.
The following are excellent selections from Mazda to keep you comfortable while reducing the number of gas station stops you need to make:
No matter where you're at in life or what lifestyle you enjoy, there's a Mazda to suit your needs, preferences, and budget. To explore all Mazda models and get answers to any and all of your vehicle questions, stop in or give Hiley Mazda of Fort Worth a call today. We'd be happy to help you choose the next set of wheels that will best accommodate you and your family's needs and lifestyle.
Image via Flickr by Tiger Girl