Mazda Leasing Vs. Buying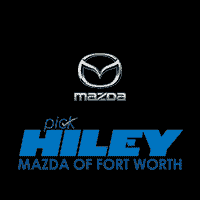 One important choice while searching for your next car is whether you'll buy it or sign a lease. Even though both have advantages, one will probably suit your demands and budget better, enabling you to purchase the new car you really want. To decide which option is best for you when you visit our dealership, take a look at the advantages of financing and leasing. We're ready to help work through any final concerns or questions so you can settle on the right new Mazda for you.
Pros of Buying a Car at Hiley Mazda of Fort Worth
Automotive financing usually refers to a loan to help purchase a vehicle. By signing, you agree to repay the loan amount plus interest and any fees within a predetermined time frame. Every dealership financing center is different in this regard. You may save a lot on interest and fees by shopping around and comparing loan options. Here are a few advantages of financing a car.
Keeping the car: The advantage of financing a vehicle is that you have total ownership of it as long as you're paying it off. With leasing, there'll be restrictions against driving too many miles. Similarly, scratches or other condition problems could lead to fees upon returning the vehicle.
Personalization: If you buy a Mazda with us, you can make any changes to it through our experienced service department. Once you drive the car home, you're just as free to upgrade it as you wish.
Sale options: After purchasing a car, you can sell it or exchange it whenever you want. Just make sure to sell it for as much as you can, at least more than what you owe on it, to protect your finances.
Financing options: If your situation changes, you aren't necessarily stuck with your car loan terms. With our flexible Mazda loan division, we may be able to help you refinance to acquire a lower interest rate or a smaller monthly payment.
Leasing lets you pay for a period when a car is fresh and mostly untouched, with the cost based on the expected value lost when the dealer takes it back. There'll be lower overall costs but also some rental-related taxes and fees. Buying can also come with some fees, but usually fewer, as there won't be mileage limits or other restrictions.
Pros of Leasing a Car at Hiley Mazda of Fort Worth
Want to drive a brand-new vehicle but avoid the hefty monthly payments that come with car ownership? In many cases, leasing a car will allow you to drive a new car with lower monthly payments than you would with an auto loan. Let's take a closer look at all the benefits of Mazda leasing.
Lower payments: For the same vehicle, leasing often has substantially lower monthly payments than buying and generally requires a smaller down payment.
Trade-in option: At the end of your lease, you can exchange for a newer model as a lease or purchase. In some cases, you may be able to buy a leased car if you enjoyed driving it.
Maintenance: During the lease term, your warranty will cover practically all routine car maintenance.
Choice: To the same extent as buying a car, you have plenty of choices. If you shop at the best dealership in Fort Worth, Texas, you don't have to compromise on the model, trim level, or features you want.
Besides savings, the biggest appeal of leasing is better access to new cars and their benefits. For instance, parents of teens can get a new Mazda with the latest safety features through a lease every few years.
How Leasing vs. Buying Differ Financially
Leasing is a choice that enables you to pay for the portion of a car you anticipate using over a predetermined amount of time. For example, suppose you're looking to get a Mazda and have a $26,000 budget. After a few years, the car's estimated future value, also called residual value, might be $12,000. If the same person purchases the car using conventional financing, their monthly payments will be based on the full $26,000 value of the vehicle until the payments are made.
By contrast, monthly payments for a Mazda lease will be determined by how much of the car's value is depreciating or being "used up" throughout the lease term. In our example, the difference between the initial cost ($26,000) and the anticipated value at lease end ($12,000) is $14,000, which would be the real amount you're paying plus interest. You can save the most through shorter-term leases, such as nine months, as long as frequently changing up your car is viable for your lifestyle.
Lease or Finance Your Next Mazda
You can use our resources at the Hiley Mazda of Fort Worth website, all from the comfort of your home. We make it easy to customize the length and monthly payment of a car loan, length of a lease agreement, monthly payment, down payment, and mileage allowance. Here are some highlights of the services our Mazda financing department offers:
Online finance application: Getting a Mazda loan in Fort Worth doesn't have to be time consuming. When you're ready, you can use our secure application to submit an online financing application.
Online payment calculator: Are you unsure how much you'll pay monthly? With our free payment estimator, you won't need to wonder any longer about how much you'll need to pay each month for your preferred make, model, and price.
Trade-in estimate: With the help of our value trade tool, you can find out how much your trade-in vehicle is worth, which can be used toward a bigger down payment.
Whether you purchase or lease a vehicle, give yourself the time to research your options. One of the biggest factors for buying or leasing is to pick the top-rated dealership in your area. You'll be glad you did business with Hiley Mazda of Fort Worth, so browse our new and used car inventory to find what you need.