Value Your Trade
When you purchase a car, you have the option to trade in your current vehicle and put its value toward the price of a new one. Not only can trading in your vehicle lower the cost of your new purchase, but it also gets your current vehicle out of your hands with no hassle to you. Use this guide about vehicle trade-ins to help you understand the process and benefits that come from this transaction.
How Trade Ins Work
When you trade in a vehicle, you're essentially selling your current vehicle to a dealership and purchasing a new one from them. Doing this allows you to offset your trade-in vehicle's value against the retail value of the new car. While it's a fairly easy process, there are several steps you can take to ensure you reap the most benefits from the transaction. Here's a look at how trade-ins work and how you can make the most of the process:
1. Estimate the Value of Your Trade-In Vehicle
Before you trade in your vehicle, get an estimate of your vehicle's trade-in value to determine if the process is in your best interest. Use multiple online trade-in value calculators to help you reach the most accurate estimate based on your vehicle's year, make, model, mileage, and overall condition. Keep in mind that depreciation also affects your vehicle's trade-in value.
Getting an estimate from multiple dealers also helps you determine who gives you the best offer. Make sure to read the fine print, do your research, and ask questions if you think the estimate you receive is too good to be true.
Here at Hiley Mazda of Fort Worth, we're committed to providing you with the true value of your vehicle. Consider using our website to help you value your trade today!
2. Determine If You Owe Money on Your Current Vehicle
If you financed your trade-in vehicle, it's possible that you may owe more on it than what it's worth. Even so, you may still have the opportunity to trade in your vehicle. However, the outstanding balance on your old loan may be added to your new loan. If this happens, your monthly auto loan payment may increase, and it may put you in even more debt.
3. Negotiate a Price
When you receive a trade-in offer from a dealership, it's typically a lower amount than the true worth of your vehicle. Consider countering the offer with a higher trade-in amount. It's also important to notice whether or not the dealer raises the price of the new vehicle to make up for the trade-in value amount they offered. When you trade your vehicle in at Hiley Mazda of Fort Worth, rest assured you're receiving the best offer from the start.
4. Close the Deal
Once you agree on a trade-in value, close the deal. You can put the money you receive toward a new vehicle, save the check for a later date, or use the money as a down payment for a car at another dealership. If you purchase a new vehicle from the dealer, make sure the contract reflects the correct trade-in amount that's being deducted from the price of your new car.
Why Should You Trade In Your Vehicle?
Trading in your vehicle comes with several benefits for car owners. Here are some of the advantages this process provides:
You only have to work with a dealer: When you trade in your vehicle at a dealer, they handle the entire transaction. All you have to do is offer them your vehicle and agree on a price.
Fast and convenient process: When you sell your vehicle, you have to go through the lengthy process of advertising your vehicle, finding a private buyer, meeting with them, and handling the process of transferring ownership. When you trade your vehicle in with a dealership, they handle the logistics and complete the process within a day or two.
Lowers the price of your new vehicle: When you trade in your vehicle, you have the option of putting the check you receive toward a new vehicle. This makes the new car more affordable.
How to Get the Most Money for Your Trade-In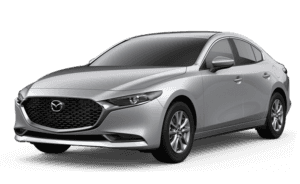 If you plan on trading in your vehicle, there are several ways to increase its value. Use these steps to help prepare your car for sale to a dealership:
Clean your vehicle. Before you present your vehicle to a dealership, clean both the interior and exterior. Make sure to dispose of personal items and vacuum out any dirt or crumbs. You can also add on a fresh coat of wax or get the car detailed. Offering a clean vehicle leaves a good impression and has the potential to increase the trade-in offer you receive.
Make minor repairs yourself. Although it's best to leave major repairs to the dealer, consider if there are any small fixes you can do yourself to help increase your vehicle's valuation. Check that all of your car's lights work properly and that its fluid levels are all topped off.
Inspect your vehicle. Before you hand over the keys, check your vehicle for scratches or dents that you can fix yourself. You should also check your tires and any electrical components and take note of any issues or areas of concern. Consider taking it for a test drive to ensure it runs properly.
Gather all important documents and accessories. Make sure you have the car's title, service records, and registration. Regularly servicing your vehicle increases its value. In addition, make sure you bring any extra sets of keys or vehicle accessories that came with the vehicle.
Get multiple estimates. As mentioned previously, getting an estimated trade-in value from multiple sources can give you an idea of what to expect in terms of an offer. It can also help you determine who gives you the best offer.
If you're ready to trade in your vehicle, contact us at Hiley Mazda of Fort Worth. Our knowledgeable staff is here to answer your questions about the process and make it a stress-free experience for all.