2022 Mazda CX-30 preview
Mazda introduced the CX-30 back in 2020. It's a solid subcompact crossover SUV, making it a great choice for Fort Worth residents looking for a mix between the handling of a sedan and the utility of an SUV. When you first look at the Mazda CX-30, you'll notice that it's a great-looking SUV. It's got sleek curves, a sophisticated grille on the front, and an outline around the wheels that gives it a unique look. However, there's more to this vehicle than just its appearance.
If you're in the market for a new SUV that not only looks great but also has some great advantages on the inside, you should consider the 2022 Mazda CX-30. Since the CX-30 is a relatively new model, there likely won't be many changes for 2022. However, between its previous excellence and a few other upgrades, it's worth considering the 2022 model over the older versions. Below, we'll outline what you can expect to see in the 2022 Mazda CX-30 when it rolls out later this year.
2022 Mazda CX-30 Performance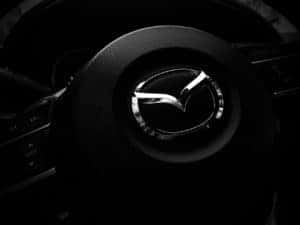 Mazda upgraded the powertrain for the 2021 model, and we expect these changes will remain intact for the 2022 model. The standard engine inside the Mazda CX-30 is a 2.5-liter four-cylinder. It produces 186 horsepower and 186 pound-feet of torque, meaning this SUV provides more than enough power for the average user. Unless you're looking to haul something very heavy, you'll likely have no trouble with the CX-30. However, if you still want more power, there is a turbocharged 2.5-liter four-cylinder engine available that can produce 250 horsepower and 320 pount-feet of torque.
Both engines come with a 6-speed automatic transmission. In addition, front-wheel drive comes standard when you get the standard engine, while all-wheel drive is standard if you get the turbocharged engine. Between the powerful engine, smooth transmission, and either front-wheel or all-wheel drive, the CX-30 is great for both navigating city streets and traversing rougher terrain.
2022 Mazda CX-30 Interior Highlights
Mazda hasn't yet said much about the interior features of the 2022 model. However, we expect them to be very similar to the 2021 features. This starts with comfortable seating throughout the vehicle, thanks to the premium cloth-trimmed sport seats and adjustable headrests. You can also get dual-zone automatic climate control, allowing your passengers to have more control over their own comfort levels.
As for entertainment features, the CX-30 has plenty. It all starts with the 8.8-inch infotainment center display. This touch screen makes it easy to control various features of your car. In addition, you can easily connect your Apple or Android devices to play your favorite music or use a navigation app. All of this connects to a high-quality 8-speaker audio system, which provides great sound throughout the vehicle.
These features are just the start. Some other features you can expect to see in the 2022 Mazda CX-30 include the following:
USB ports

SiriusXM compatibility

Bluetooth hands-free capabilities

Voice commands

Steering-wheel controls

Heated front seats
With all these features and more, you're sure to love the time you spend driving the CX-30.
2022 Mazda CX-30 Safety Features
Of course, it doesn't matter how great the car looks or how comfortable the seats are if the vehicle doesn't keep you safe. Luckily, the 2022 Mazda CX-30 has you covered there as well. The safety features of the 2022 model will likely copy those of the 2021 model, which were excellent. Some of the standard features you can expect include the following:
Lane departure warning

Pedestrian detection

Forward collision warning

Automatic braking

Driver attention monitoring

Advanced dual front airbags

Side-impact airbags and front knee airbags

Whiplash-reducing headrests

A rearview camera

Child safety locks

Anti-theft systems
All in all, you and your passengers can expect to feel as safe as possible when you're inside a Mazda CX-30, whether it's the 2022 model or one from a previous year.
While we may not know everything about the new upcoming version of the Mazda CX-30, if it's anything close to its predecessors, it's a great crossover SUV to consider. Mazda found a winning formula with its 2021 version, so they will likely only make a few minor upgrades while keeping all the best parts intact.
Expected Rollout of the 2022 Mazda CX-30
There is no official date yet for when Mazda will release the 2022 CX-30. However, based on the release dates of previous models, we expect this version to release sometime towards the end of the year.
As for pricing, this will also likely mirror that of the 2021 version. The 2021 CX-30 was released at an MSRP of $23,000, so the 2022 model should be around the same price. If so, this makes it a very reasonably priced SUV, especially when you consider all the features that come with it. If you plan on upgrading to the turbocharged engine, this will increase the cost. If you decide to get the 2022 Mazda CX-30 with all premium features, including the turbocharged engine, leather seats, all-wheel drive, and Bose audio, the MSRP will likely rise closer to $30,000.
If you think the 2022 CX-30 might be the SUV for you, your next step should be to contact Hiley Mazda of Fort Worth. Not only can we discuss the features of this crossover SUV in more depth, but we can help to ensure you get one when they finally release. Due to the high quality and reasonable price of this vehicle, competition to get one will likely be stiff, meaning you'll want to secure one as early as possible.
If you decide you don't want to wait, we also have plenty of 2021 and 2020 models for you to choose from. These vehicles are great in their own right and you won't have to wait for the 2022's release later in the year. Whichever way you decide to go, Hiley Mazda is here to help. Contact us today and we'd be happy to answer any questions you may have or schedule a time for you to visit our dealership.