13 Must-Attend Annual DFW Events
The Dallas-Forth Worth area boasts a range of events and celebrations that your entire family can attend throughout the year. From music and art to food and parades, the DFW area hosts some pretty amazing annual events. Here are 13 festivals, events, and annual celebrations that you simply must attend.
Dallas St. Patrick's Day Parade and Festival
Every year, Dallas hosts the St. Patrick's Day Parade and Festival in March on the weekend closest to St. Patrick's Day. Parade spectators can enjoy more than 90 parade floats as they make their way down Greenville Avenue in downtown Dallas. With food, music, and all things green, families in the Dallas-Fort Worth area don't want to miss this event.
Texas State Fair
No visit to Dallas-Fort Worth would be complete without a stop at the State Fair of Texas. Every year from the end of September to mid-October, the State Fair of Texas hosts its annual roundup of live music and entertainment, shops and vendors, creative arts, car shows, and livestock shows. Kids can enjoy over 70 different amusement rides, including the Texas Star and the tallest Ferris wheel in North America, and they can also get a close-up view of Big Tex, the popular 52-foot-tall cowboy that serves as the unofficial mascot of the annual event.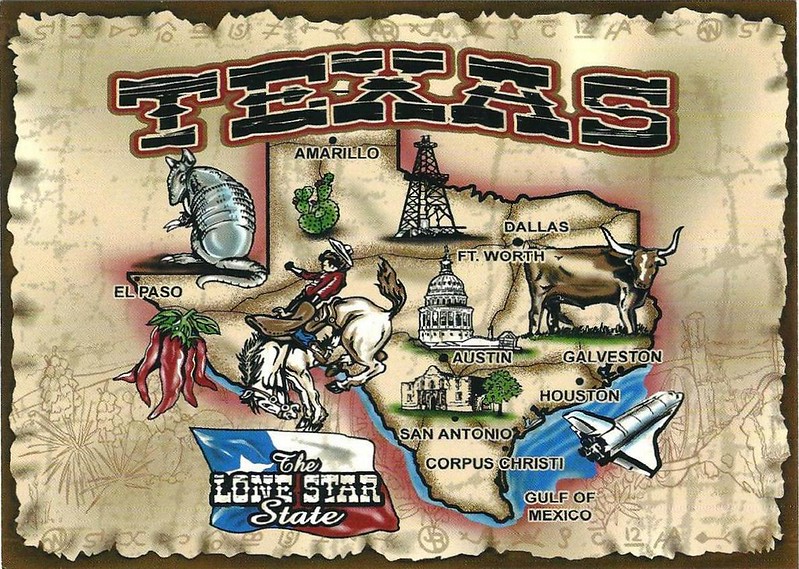 Image via Flickr by Noe Alfaro
Dallas Blooms
Dallas Blooms is an annual spring event held every April that celebrates the beauty of some of the finest floral gardens in the nation. The Dallas Blooms festival features hundreds of thousands of spring-blooming flowers, including 500,000 tulips in vibrant colors. Visitors to the 66-acre Dallas Arboretum can enjoy music, food, poetry readings, history, and even celebrity appearances.
Dallas Holiday Parade
The Dallas Holiday Parade boasts over 450,000 spectators a year, making it one of the largest holiday parades in the country. Visitors can enjoy the numerous restaurants, food trucks, and vendors offering a variety of fare as they watch the many floats head down the parade route. Dallas hosts this holiday parade on the first Saturday in December. Admission is free, but bleachers are available for a small fee on a first-come, first-serve basis.
Dallas International Film Festival
The Dallas International Film Festival is an annual event for anyone interested in visual arts and film. Visitors can catch film screenings of short films and full-length feature films from over 2,000 artists and filmmakers from around the world. Visitors to the film festival can also sit in on educational seminars and training. While the film festival is an annual event held in April, the venue also holds year-round educational events for aspiring filmmakers and artists.
Dallas Arts Month
Dallas Arts Month is an annual event held every April where Texans support artists from many backgrounds. The Dallas Arts Month events span the whole month and include a variety of art shows, music concerts, film and theater productions, and more. For visitors looking for a month of art festivals, shows, galleries, and entertainment, the Dallas Arts Month is a must-see.
Taste of Dallas
Taste of Dallas is an annual three-day event held in June where families can experience the taste of Dallas with food vendors, craft beer and beverages, local arts and crafts, and live entertainment. With over 60 participating restaurants and the many food trucks available, there is food for every taste at this event.
Great Texas Balloon Race
For those interested in watching one of the best-run big balloon events on the circuit, the Great Texas Balloon Race is held annually in early August. The balloon race features nightly music entertainment, arts and crafts displays, and all the balloon action. Visitors can get up close to observe the race preparations, and families can watch the balloons take off while children enjoy the Kid's Land play area.
Mardi Gras Texas Style
The Texas Mardi Gras is a one-day event featuring more than 20 country music artists performing on five different stages. With Cajun fare from king cake to jambalaya, this annual event brings art, music, and culture straight from the bayou every February in Fair Park in Dallas.
Riverfront Jazz Festival
The Riverfront Jazz Festival is hosted on Labor Day Weekend every year. This three-day event features international and national jazz artists from many sub-genres, with appearances by honorary chairpersons like Louis Gossett, Jr. and Erykah Badu. The jazz fest spans three different venues to offer the best in jazz music, food, and vendors.
Fort Worth Stock Show and Rodeo
The Fort Worth Stock Show and Rodeo is one of the largest in the West and is held every year for 23 days between January and February. Enjoy a classic western rodeo featuring the Best of the West Ranch Rodeo, the Best of Mexico Celebración, Cowboys of Color Rodeo, and more. The Fort Worth Stock Show hosts the FWSSR Pro Rodeo Tournament for spectators of the sport. With family-friendly activities, food, games, music, and a variety of livestock and agricultural exhibitions, the Fort Worth Stock Show is a great event for everyone.
Scarborough Renaissance Festival
Every April, Dallas-Fort Worth hosts the annual Scarborough Renaissance Festival where patrons can traverse 35 acres of swordplay and comedy acts, food, and art. The festival also features over a dozen stages where over 200 unique acts take place, offering a one-of-a-kind experience for the whole family. Art enthusiasts will enjoy the many vendors and craft shops that sell everything from fine leather goods to jewelry and art.
Addison Oktoberfest
Dallas's Addison Oktoberfest, held in Addison Circle Park, attracts almost 100,000 visitors each year. Hosted in mid-September, the Addison Oktoberfest boasts a yodeling contest, live polka music and dancing, craft beer favorites, and authentic German food. Kids and families can find entertainment in the German Spelling Bee, where participants test their knowledge of German words.
With so many annual events in the Dallas-Fort Worth area, the biggest challenge is deciding which one to attend first. From family-friendly entertainment to date night cuisine, here at Hiley Mazda of Fort Worth, we believe in our city's ability to provide a wholesome experience for everyone.